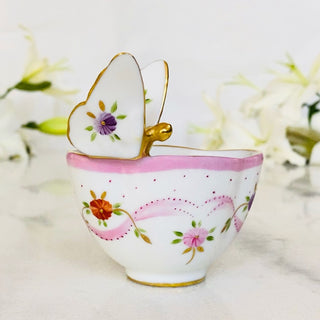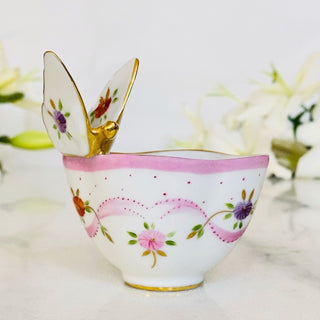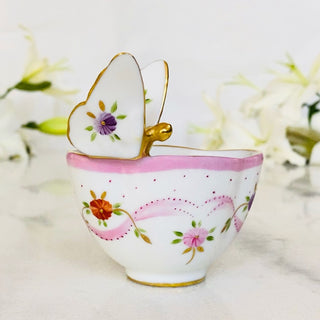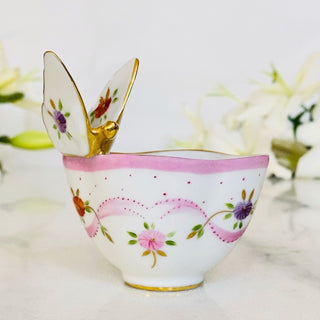 Marie-Antoinette Butterfly Cup
Hand-painted butterfly cup. Gilded with fine gold embossed. Numbered and signed. Dimensions : 7 centimeters (3 inches) in length, 6.5 centimeters (2,5 inches) in width and 9 centimeters (3,5 inches) in height.
Lead time of production : within 2 and 3 months
Personalization
Without Personalization
With Personalization
Free delivery from 350€
Free return within 30 days
EXCHANGES - REFUNDS
You have the possibility of returning for a request for exchange any product ordered within thirty (30) calendar days following the date of delivery, under the following conditions: the products must be returned accompanied in their original condition and packaging, the following address: Boutique Laure SELIGNAC 17 Avenue de Friedland 75008 Paris.

In both cases (exchange or refund), the transport costs incurred by the return of the products are only refunded to you if this return is justified by the non-compliance of the products delivered (error of reference, damaged product, etc.). .).


BREAKAGE GUARANTEED
We ship worldwide without problem but if despite all our precautions you receive a damaged creation, we ask you to send us a photo of the damaged creation within 48 hours of receipt of your package and we will return another porcelain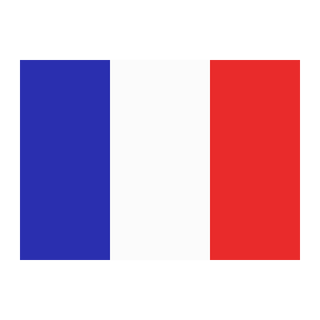 Made in France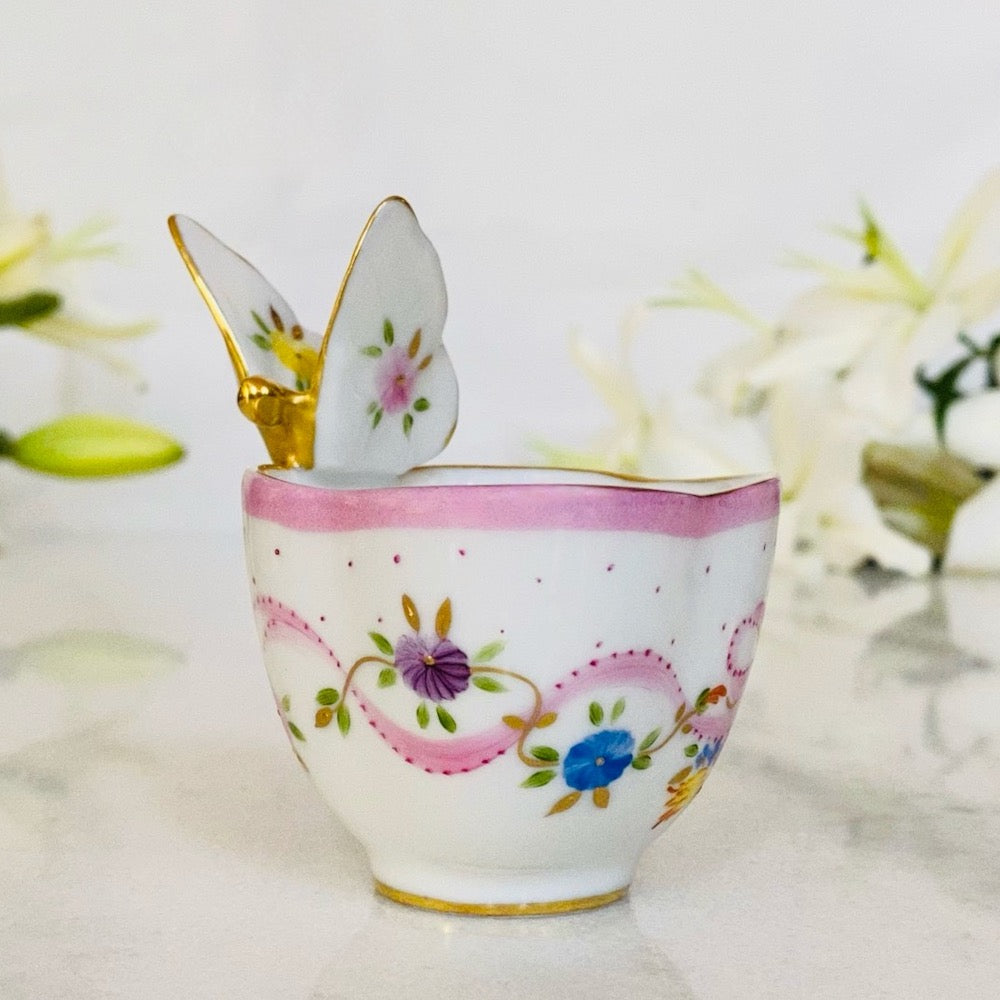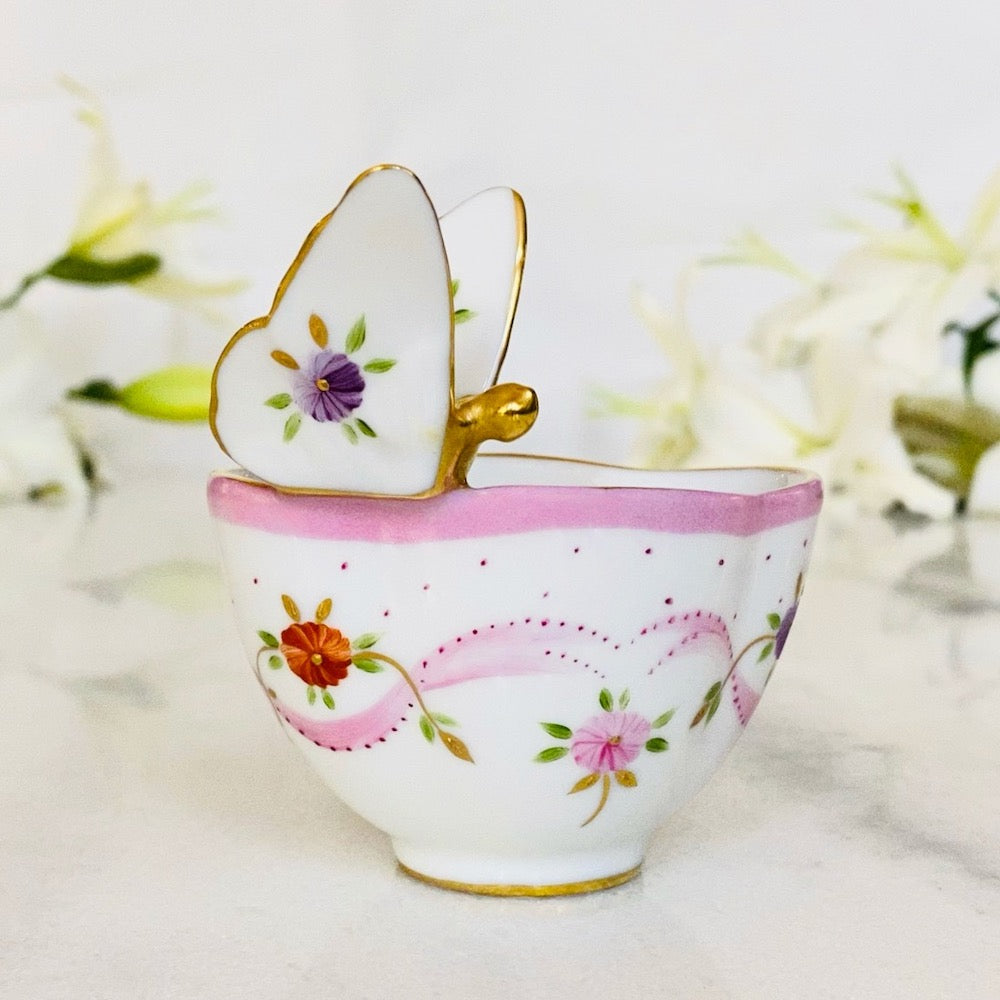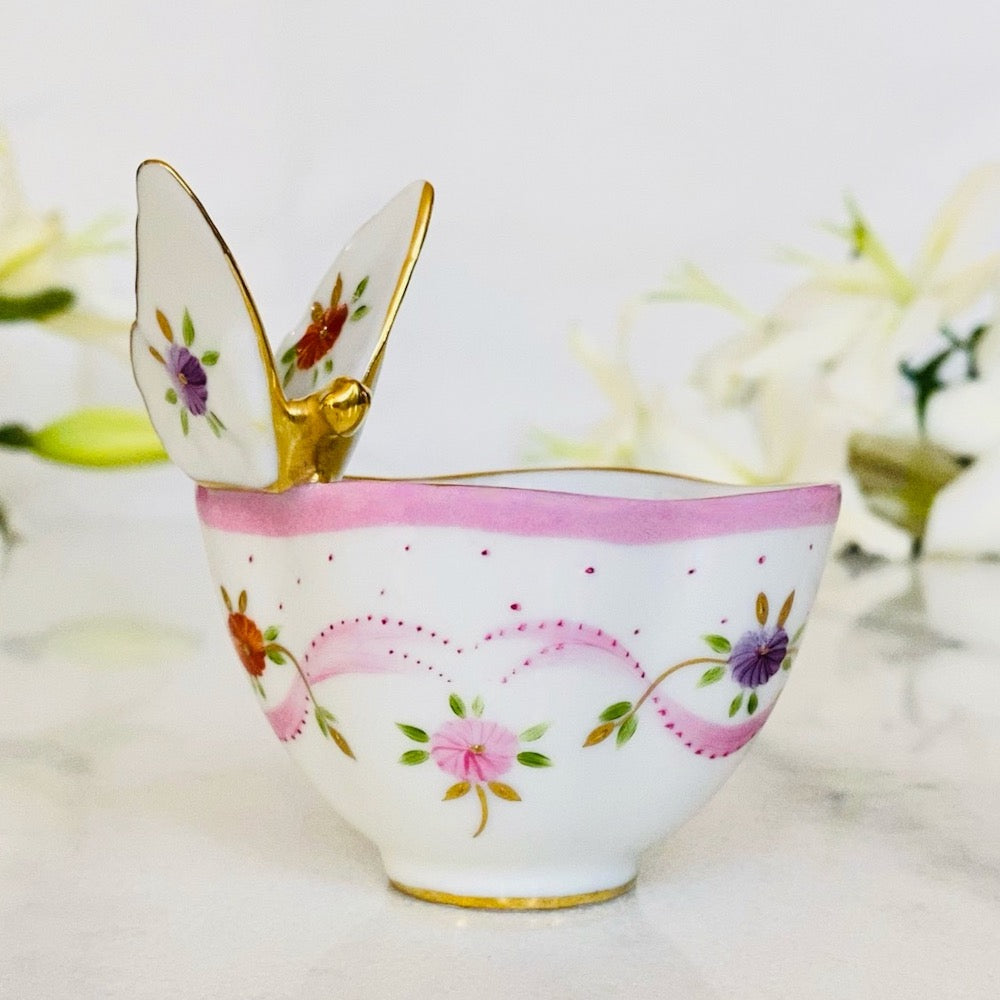 Hand-painted butterfly cup

Gilded with fine gold embossed

Numbered and signed.

Dimensions : 7 centimeters (3 inches) in length, 6.5 centimeters (2,5 inches) in width and 9 centimeters (3,5 inches) in height.
Laure SELIGNAC presents you Marie-Antoinette Porcelain Butterfly Cup. The Queen of France was well known for her passions about Arts and French Art of living. This butterfly cup is meticulously hand-painted and gilded with fine gold embossed according to the French know-how since 1919.
ロール・セリニャック「マリー・アントワネット」コレクション バタフライカップ
手描き24金レリーフ装飾
シリアル番号、絵付け作家イニシアル付き
幅約7.5㎝×奥行約6.5㎝×高さ約9.0㎝
フランス製
フランス王妃マリー・アントワネットが愛した、芸術、ロマンチックな世界にインスピレーションを得て生まれた、優美な柄がひと際美しいバタフライカップ。
1919年の創業時から継承する絵付け作家による手描きと24金レリーフ装飾が、テーブルをエレガントに演出します。